Linda Craft and Team REALTORS
All Star Christmas Giveaway
Step 1: Like Linda Craft & Team REALTORS
Make sure you "Like" Linda Craft & Team REALTORS Fan page.

Step 2: Upload Your Video to the our Page
Click the Video button on the fan page.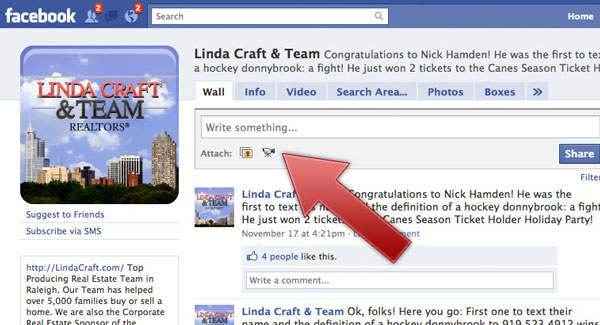 You can record a video directly from your webcam or upload a video from your hard drive.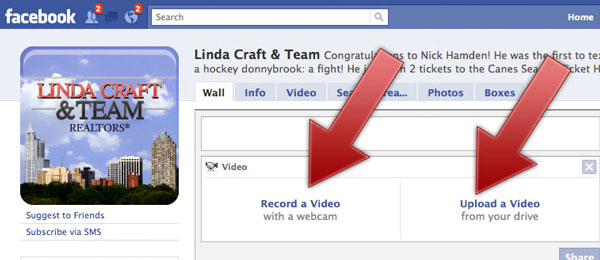 If uploading a video from your hard drive, describe the video, click browse to select your video, then click share.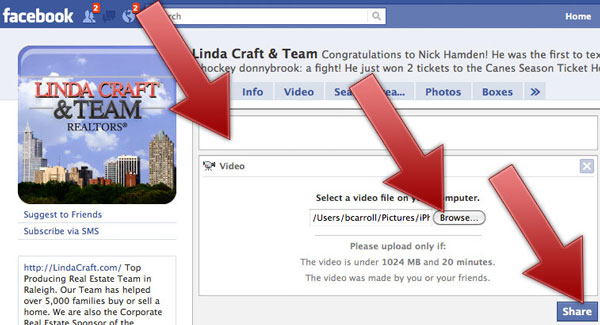 Give your video a Title and click Save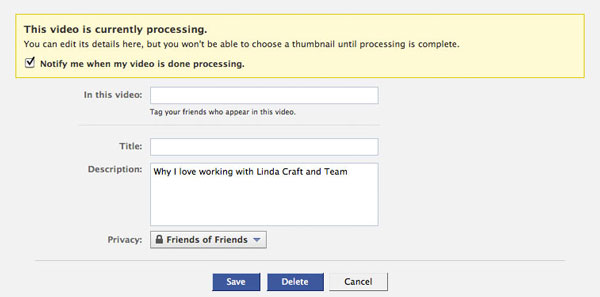 Step 3: Increase Your Chances of Winning By Telling Your Friends To "Like" Your Video
Remember, the video with the most "Likes" will win. With this in mind, we encourage you to get your friends involved. You can do this by going to the Linda Craft and Team REALTORS fan page and clicking the suggest to friends link.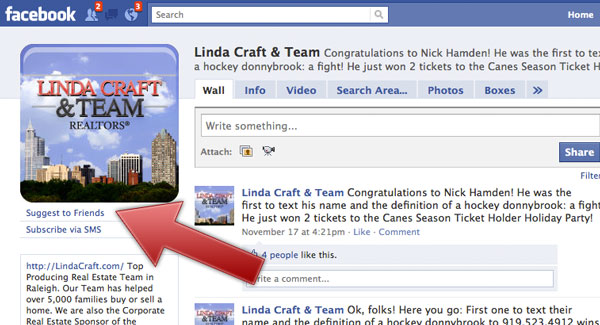 Select the friends that you would like to send your message to. Be sure to include a personal message that encourages them to "Like" both the Linda Craft and Team page as well as your video!